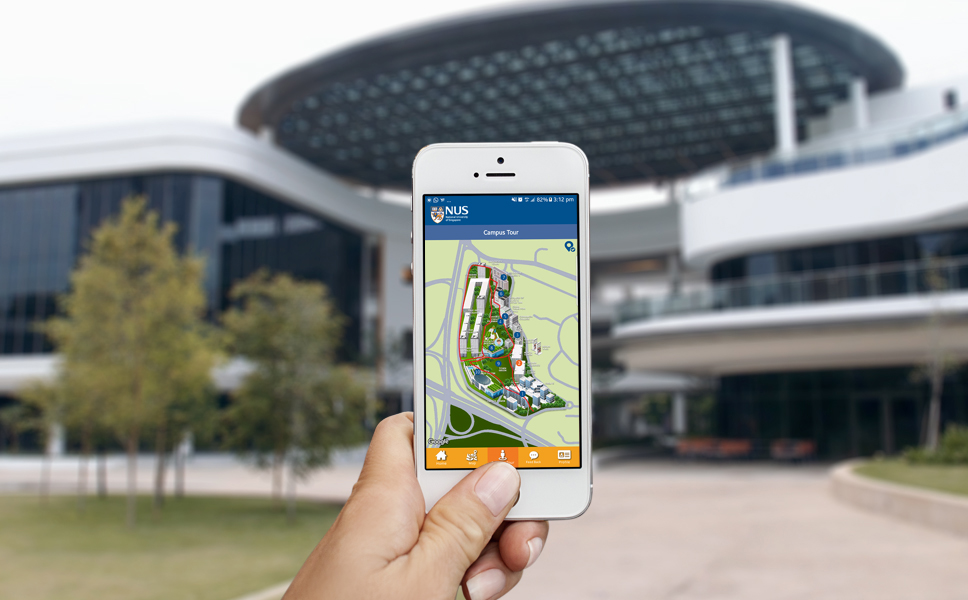 The Key Aspects We Covered
The National University of Singapore wanted the users to be able to embark on a campus tour 24/7, anywhere in the world. It was crucial to show the vibrancy of the NUS campus featuring key aspects of student life activities and for users to find the experience of using the app fun, interactive, and informative.
Our team of developers were then able to create the completed mobile application with a CMS to manage informative content, Illustrated Map overlay, GPS mapping mechanism, Audio and Visual guides, Upload of user-generated content, gamification and prize redemption, just to name a few key features.